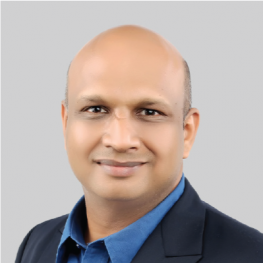 Akash Chander
Chief Executive Officer
Akash Chander is the Founder and CEO of Strengthscape Private Ltd. A serial entrepreneur, and a leadership expert, Akash worked in Engineering and IT services companies in the first 18 years of his professional career.
His industry experience included setting up greenfield operations in Gulf, managing IT services projects in both US and Europe, and leading Business Development in a multi-country IT services context. His last assignment was with Logica (Now CGI), where he served the company in various Business roles for 7 years.
Akash is a certified International Coach, PRINCE 2 and ITIL certified practitioner, a DiSC partner/trainer certified for Workplace Learning Solutions ( John Wiley & Sons Inc.) and an NLP certified practitioner who is also trained in Neuro Linguistic Programming and Cognitive Behavior Therapy. As an executive coach and a professional facilitator since 2010, Akash has worked with senior leaders across industry domains and countries. His leadership interventions are experiential in nature and innovative in design.