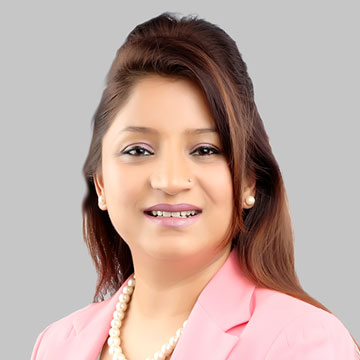 Sunaina Singh
Director and co-founder
Sunaina is the Director and co-founder of Strengthscape. Based in Bangalore India, she is a serial entrepreneur. She specializes in Customer Relationship Management and E-commerce. She currently works with several start-ups helping them reach the critical threshold of business.
"Yes, your transformation will be hard. Yes, you will feel frightened, messed up and knocked down. Yes, you'll want to stop. Yes, it's the best work you'll ever do." Robin Sharma
Sunaina comes with rich industry experience in the fields of hospitality and training. As a certified Image Consultant and Soft Skills Trainer, she brings structure and real-life experiences to enrich learning interventions for her customers. She specializes in training on various facets of Business Etiquette, Executive Presence, Image, and Personal Branding.