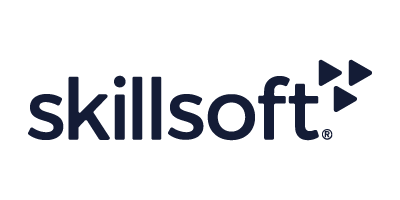 Increasing adoption of learning and making it sustainable in organizations using a Blended Design Approach
Skillsoft is a leading global provider of high-quality, innovative, cloud-based learning and performance support resources. Enabling organizations to achieve competitive advantages through superior enterprise-wide knowledge and skills, Skillsoft provides 120,000 pieces of content, including over 7,000 courses, 65,000 videos, and 46,000 book options and counting which have a scientifically validated basis. Skillsoft along with Accenture and MIT initiated a sponsored neuroscience research, that explains which instructional design methodologies have the greatest impact on the effectiveness of video-based instruction.
The VUCA and agile world coupled with reducing attention span has disrupted the space of learning. This paradigm shift has changed the outlook towards learning engagements – a shift from event-based to learning journeys that are spaced out. Learning, like everything else today, also needs to be personalized. HR and L&OD professionals have realized that "one-size-fits-all approach" is ineffective in learning.
Strengthscape and Skillsoft's partnership will help organizations adapt to these strengths. Our offerings complement each other and provide a comprehensive learning solution through blended learning. This approach effectively engages people in a personalised learning journey through different modalities and improves adoption of learning initiatives.
BENEFITS OF THE PRODUCTS & SERVICES
Personalize your training needs with our well-crafted blended learning solution providing seamless transition from one medium to another.
Gain ultimate flexibility in delivering content with us which covers all styles of learning.
With decreasing attention span, increase learning engagement by taking employee centricity approach in designing learning solutions.
Create innovative learning designs, give control and choice to the learner, integrating micro-learning sessions, eLearning etc – learning anywhere and everywhere.
We pride ourselves in being both a professional and an ethical service provider.
HOW DOES OUR PARTNERSHIP BENEFIT THE CLIENT?
The Strengthscape and Skillsoft Blended Learning Design is a comprehensive, customizable learning path which caters to the need of both the business and the learners.
Discover
The learning journey begins with a thorough need analysis to understand the learners, their performance and learning gaps, desired level of performance, roles and responsibilities and various other factors, that are critical to personalise the learning path. Various psychometric assessment tools by Strengthscape are used in this stage. The Discover segment sets the stage to define the competencies which have to be worked.
Promote
Learning adoption and commitment are critical for learning effectiveness. Therefore, our design ensures that the learning journey is promoted, learners are motivated at intervals, using various marketing and communication collaterals customized and designed by Strengthscape.
Enable
Strengthscape's strength of delivering live virtual and classroom instructor-led sessions, (instructional design based content development, and high-skilled facilitation and coaching), along with Skillsoft's innovative, well-researched, brain research-based, digital learning assets, complement and combine at this stage, to provide learning as an efficient, engaging and effortless learning experience.
Assess
Learning cannot occur unless a change in behavior, (driven through knowledge and skills), is observed. Therefore, there is a need to assess any needle movement that may indicate learning effectiveness and suggest improvements in the way forward.
Celebrate
All of us must make the time to celebrate accomplishments, whether big or small. All the time and effort invested by the learners to develop themselves, must be acknowledged and celebrated by capturing the key takeaways, concrete action plans and commitment to the next step in the learning journey.
Reinforce
Learning is a continuous process and shouldn't stop even when the instructor is not around. Access to Skillsoft's library along with engaging features for the modern learner, encourages learners to sustain their development journeys.
This integrated offering can be further personalized based on the learning need and target audience. One or more of the Skillsoft solutions described below, may be used in this integrated journey to develop critical competencies.