Board Advisor
Sunil Sapra is a startup growth expert and is based in Singapore. He has helped over 25 startups in their setup, launch, scale and exit journey in his 27 years of accomplished career.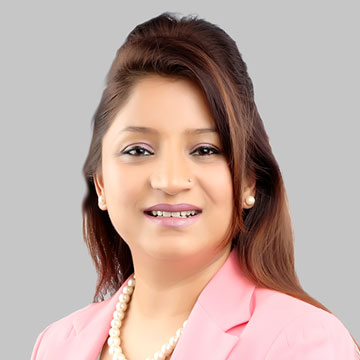 Director and co-founder
Sunaina is the Director and co-founder of Strengthscape. Based in Bangalore India, she is a serial entrepreneur. She specializes in Customer Relationship Management and E-commerce. She currently works with several start-ups helping them reach the critical threshold of business.