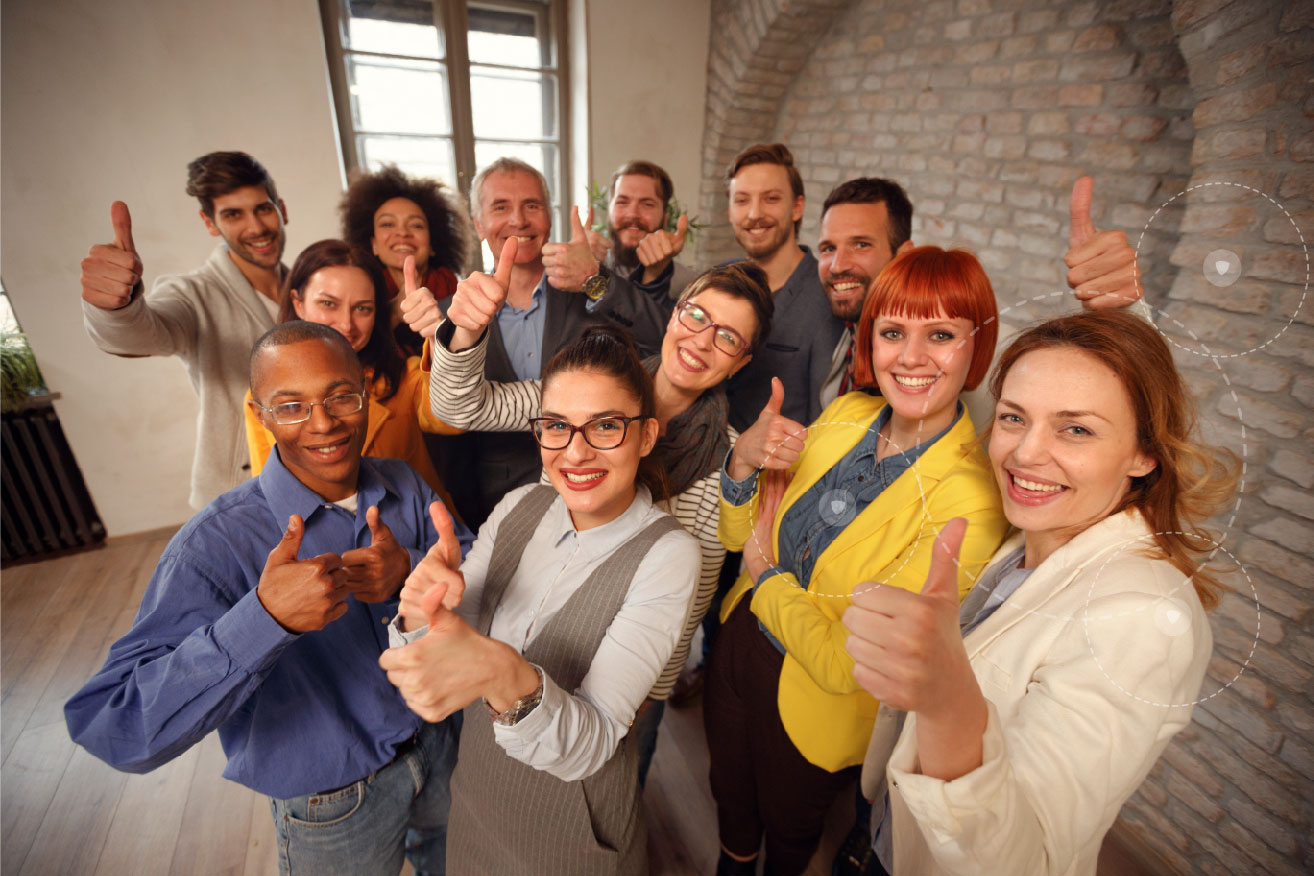 Role of Diversity and Inclusion in Employee Engagement
Employee engagement is defined as how committed employees feel about their jobs and organizations and how passionate they are about them. Clearly, engaged employees not just have better productivity but also higher retention; engaged employees are also more customer-focused and also contribute positively to innovation and profitability. With so many benefits, employee engagement is always a key priority for organizations – both for business and HR (Global Human Capital Trends 2015, Deloitte University). Diversity and inclusion have emerged as key drivers for employee engagement in recent times.
Research conducted by Stephanie N. Downey (University of Georgia), Lisa van der Werff (Dublin City University), Kecia M. Thomas (University of Georgia), and Victoria C. Plaut (School of Law, University of California, Berkeley) explored the relationship between diversity practices, inclusion and employee engagement at work. One of the key findings of the research showed a significant relationship between diversity practices and employee engagement. Diversity practices were found to have a positive impact on employee engagement not just for diverse groups but for all employees.
Another survey by TowersPerrin showed that employees who have the highest level of engagement, perform 20% better than employees who are not engaged and are 87% more likely to be retained.
Sodexo, with about 4,20,000 employees, has since 2006 conducted Employee Engagement Surveys and special surveys targeted at Employee Resource Groups. Over the years these survey results have shown better engagement as a result of participation in diversity and inclusion initiatives.
A study by IBM and Globoforce found that there are 5 factors that drive engagement (The Employee Experience Index):
Belonging – feeling like part of a team, group, or organization
Purpose – understanding why one's work matters
Achievement – a sense of attainment and accomplishment in the work that is done
Happiness – the pleasant feeling associated with and arising from work
Vigor – the existence of energy, enthusiasm, and excitement at work
A diverse and inclusive workplace creates a sense of belonging for people and also creates a happy workplace which in turn increases employee engagement.
Here are some diversity and inclusion initiatives and practices that can drive engagement:
Employee Resource Groups

Similar to the experience of Sodexo, many organizations have experienced the benefits of ERGs. These groups bring together diverse groups and provide a forum for discussion of challenges, needs, and specific initiatives that diverse groups need.
Such groups build a strong sense of belonging and provide a safe space for open discussions.

Flexibility

Another key inclusion practice is flexibility. Each employee has a different need based on their life context and preference, for example, parents of young children need flexibility for child care or an employee may want to pursue a hobby or passion.
Providing work flexibility in the form of flexible working hours and flexible location is important for making the workplace inclusive and in turn, leads to greater engagement

Mentoring and Training

Employee development is critical to engagement and when this development is focused on building an inclusive workplace the engagement increases even further. Providing learning and mentoring opportunities to all people and special development initiatives based on the needs of diverse employees build an inclusive workplace.
At the same time, training programs that focus on diversity and inclusion like overcoming biases or identifying micro exclusions help in building an inclusive workplace and also enhance engagement.
Remember, employee engagement is tied to the perception of actual diversity and inclusion initiatives not just D&I goals; so, organizations should spend effort in making D&I initiatives work on the ground.
Contact us if you are interested in a diversity and inclusion program that is tailored to the needs of your organization or team.