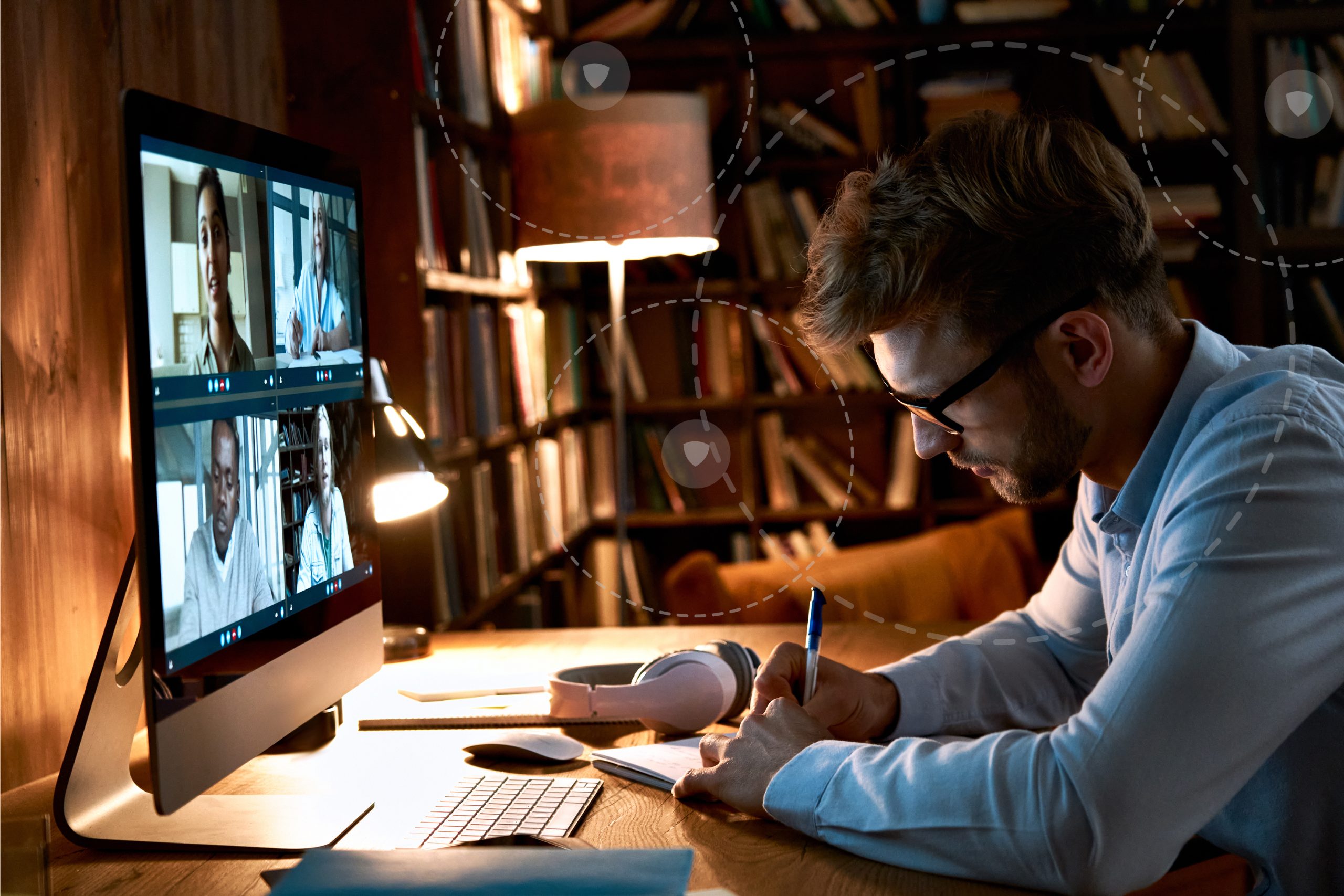 What Does a DiSC Certification Entail
WHAT DOES THE EVERYTHING DiSC CERTIFICATION ENTAIL?
While it's simple to do a brief DiSC assessment, read your results, and spend some time discussing them, it's more difficult to permanently incorporate DiSC ideas and principles into your company. As a result, your team members won't benefit from the self-growth possibilities and skills offered by their DiSC profiling and will rapidly forget the insights gained from it.
An Everything Disc certification is the answer if you want to successfully integrate DiSC into your company. A manager can gain a high degree of knowledge and capability about DiSC and how to use it in the workplace by being nominated for DiSC training.
Managers must complete a comprehensive training program to become certified in DiSC, which may be offered internally or externally. In addition to assisting them in better comprehending their own and other people's personalities, this DiSC training also equips them with the abilities to instruct others in all things DiSC.
Wiley's Everything Disc
John Wiley & Sons, Inc. (commonly known as Wiley) has been a world leader in academic publishing for over 200 years. In addition, Wiley was the first company to publish a Disc personality assessment in 1970. Globally, more than 45 million people use DiSC for improving work productivity, teamwork, and communication. Disc personality assessment is used by over a million people worldwide each year.
One of their most famous tools is their Everything Disc series of disc personality assessment (which includes a variety of different assessment types). As a matter of fact, DiSC Classic – and Everything Disc tool – are the first ever Disc personality assessment.
Let us examine how Everything Disc utilizes these four personality types. The model identifies the behavioral priorities associated with each of the four styles. Unlike most other personality tests, DiSC assumes that each person is a blend of all four styles, with a tendency towards one of them. People who take these assessments are assigned a "priority" (one of the four quadrants) and display characteristics associated with that quadrant:
Dominance (D) – Direct, strong-willed, firm, results-oriented, forceful,
Influence (i) – enthusiastic, outgoing, high-spirited, optimistic, lively
Steadiness (S) – accommodating, even-tempered, humble, patient, tactful
Conscientiousness (C) – reserved, analytical, private, precise, systematic
Organizations utilize D Everything Disc to create effective and healthy relationships by gaining a better understanding of human behavior. The use of a disc personality assessment provides objectivity and scientifically-based theories that enhance the impact of any intervention in a positive manner.
How can an Everything Disc Certification Benefit You?
Each DiSC profile has a facilitation kit accessible, however many expert trainers find it useful to include a certification credential. As a trainer, your own training programs will benefit from being more personalized and valuable thanks to the knowledge you get from certification.
Obtaining certification enables you to develop your knowledge of the Everything Discmodel and related research
Discover All Things DiSC on Catalyst
Create a program for Anything DiSC that is tailored to the needs of each member
Practice facilitation methods while taking criticism in a secure setting
Make plans to advance a DiSC-based culture
Show off your proficiency with the Anything DiSC Workplace reports
handle difficult situations that can come up in a workshop or coaching session
With the Everything Disc Certification, you can provide the Entire DiSC Workplace Training Program with more assurance and competence.
Based on research and the DiSC model's guiding principles, a DiSC certification provides information and assistance. The knowledge and qualifications required to conduct an Everything Disc training inside their workplace will be acquired by learners. The exercises in this course are made to help participants gain experience leading small groups, counseling individuals, and handling difficult situations.
What makes the DiSC Trainer Certification so popular and why is it relevant for professionals in India?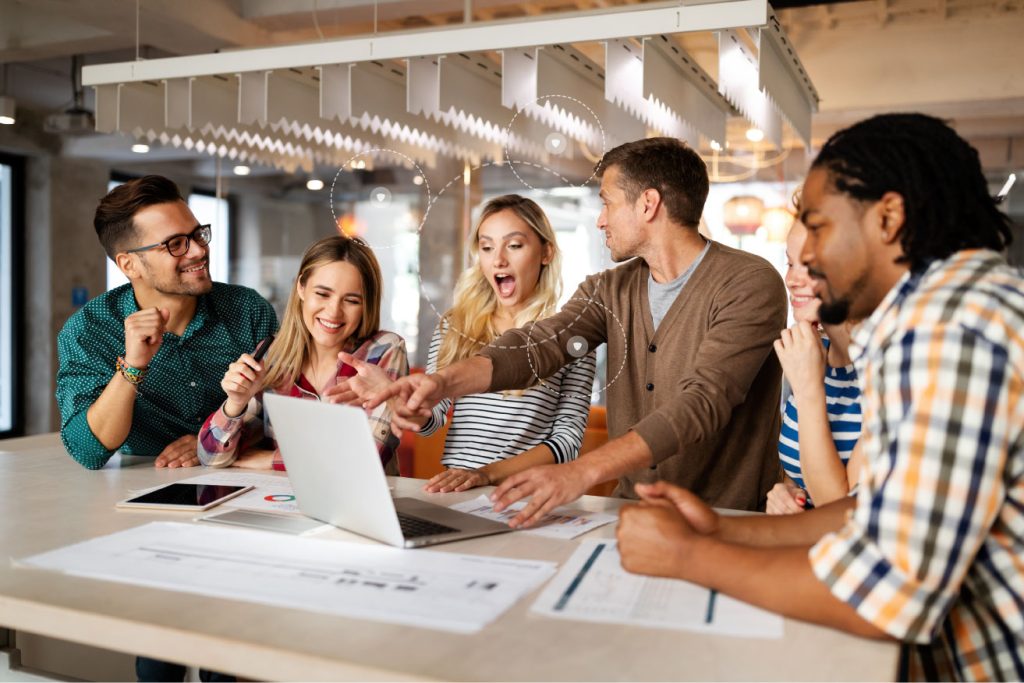 Recognize the nuances of human behavior and know why you act the way you do

Recognize the DiSC Model, which offers a common language for people to better understand themselves and learn how to modify their behavior to fit the needs of those around them

Deeper understanding of behavioral priorities, motivators, difficulties, and preferred working environment increases self-awareness

Get superior managing abilities by getting to know your staff members and their

cohesive teams and develop conflict management skills

Develop your selling abilities by learning more about the purchasing habits of your consumers

Improve leadership skills by developing a better understanding of oneself

Distinguish between a person's personality and behavior to determine what aspects are constant and what are subject to change

Recognize the real reason behind a specific behavior

Acquire the ability to recognize observable behaviors as DiSC behavioral styles

Recognize methods to promote quicker and more efficient learning

 

 
In reality, the International Everything Disc Trainer Certification in India can aid any individual who believes that a thorough grasp of behavior will help them advance more quickly and reach greater heights in their careers.  
Applications of DiSC 
Self-Awareness –

Everything Disc

profiles can help you understand your own behavioral priorities. The rich narrative of all the Everything DiSC assessments is a powerful tool that provides and in depth analysis of your behavioral priorities. It gives insights into the strengths and challenges of each style and can pave the way for sustained self-improvement.

 
Understanding Others – We work with and meet numerous people every day. Sometimes, we are understanding of their behavior and at times shocked by it! Knowing the behavioral style of people around us can bridge gaps in our understanding and result in true empathy.  

 
Identifying Others' Styles – Understanding the DiSC model not only enhances self-awareness but also enables people to recognize the behavioral styles of other people. This understanding is the basis for developing effective workplace relationships.  

 
Behavioral Flexibility – The final and most critical outcome of

Everything Disc

based training is behavioral flexibility. Self awareness and understanding others are not adequate, what leads to effectiveness is being able to flex your behavior based on priorities of other people. This is the key message of any DiSC-based intervention.
Strengthscape's International DiSC Trainer Certification 
Strengthscape's DiSC Certification, delivered by globally renowned faculty, is a highly interactive program that reviews various personality theories, Everything Disc model of behavior, adult learning principles, and latest research in the area of neuroscience in order to build a comprehensive understanding of behavioral styles and change. The program enables consultants, trainers, and coaches to confidently debrief users on their DiSC assessment reports. The program is designed to enable the participants to design and deliver training and coaching interventions using Everything DiSC assessments.  
Formats  
We offer the Everything Disc Certification in four formats:   
Enterprise Full-Stack 
Enterprise program spanning 16 hours, delivered virtually in 4 sessions of 4 hours each

Up to 16 participants.
Enterprise Fast-Track 
Enterprise program spanning 8 hours, delivered virtually in 2 sessions of 4 hours each

Up to 8 participants

 

 
Full-Stack VILT Open Program 
16 Hours program delivered 6-8 times a year over weekends on zoom

Usually has about 15 participants
eLearning Based Program 
Self paced program with access to the certification modules for 3 months
Who should get certified?
L & OD Professionals – Design and deliver tailor-made training interventions to integrate unique motivators into the learning process for a sustained development effort
People Managers – Know people better, to manage them better. Master the art of delegation and motivation to create highly motivated teams 

 

Executive & Life Coaches – Use the highly reliable and valid DiSC tools to create truly impactful coaching journeys with role-specific assessments

 

Behavioral Trainers – Gain an internationally recognized certification and enhance the effectiveness and objectivity of your training programs 

 

Sales Professionals – Understand your customers better and learn to create a sales pitch that resonates with client priorities 

 
Our Differentiators 
Facilitation – Engaging facilitation with a dash of simplicity and camaraderie that seeps into every session. With over 1000 people certified; freelancers and learning and development professionals in fortune 500 companies, our program has been patronized by many 

 

Design – Our Everything Disc

program is designed to provide a comprehensive understanding of human behavior with lessons from neuroscience, anthropology and psychometrics

Support – We provide long term support to our certified trainers and professionals – giving them access to attend a refresher with our open virtual program 

 
Learning Outcomes
Strengthscape's Everything Disc certification program has been trusted by several Fortune 500, large and medium enterprises across various industrial domains. Our program is facilitated in an engaging manner and participants often leave with a comprehensive understanding of human behaviors. Here are the learning outcomes from our certification program:   
Interpret DiSC® Profiles with confidence

 

 

Apply Everything DiSC® to personal development activities

  

 

Have the confidence and credentials to conduct end user training

 

 

Apply DiSC in executive coaching interventions

 

 

Design and deliver a host of training interventions using DiSC
What to expect in the Certification Program 
Learning – Deep dive into the neuroscience of learning, thinking and emotional styles

 

Change – Understand various models in enabling behavioral change DiSC

 

Decode – Be immersed in the history, theory, and interpretation of DiSC®

 

Circumplex – Learn to interpret

Everything Disc

Workplace report comprehensively

 

Training – Have hands-on practice crafting a wide range of DiSC® solutions for training

 

Coaching – Engage in application of DiSC in behavioral coaching
Benefits of International DiSC Trainer Certification from Strengthscape
One of the most popular personality assessments in the world is DiSC. DiSC is a developmental tool that has been administered to over 45 million individuals as part of their learning journey, and is renowned for its validity and dependability. In the majority of the world today, it is the most popular psychometric evaluation tool.   
Get free access to a trainers login, which gives you access to a huge library of DiSC-based training materials

Continually receive assistance from our facilitators by scheduling post-certification consultations

Get the authority to manage all DiSC profiles, not just in India but also globally. The Entire DiSC series of products, the DiSC Classic Series, and follow-up reports like Group Culture Report, Comparative Report, Team View Report, etc. all have profiles that may be administered

 

 
DiSC is An Important Credential
Participants obtain the Certified Everything Disc Workplace Facilitator credential, which is supported by more than 200 years of outstanding writing and more than 40 years of experience conducting research-based assessments.  
Depth of Information
Participants acquire experience with the Everything Disc Workplace assessment and profile results, deepen their understanding of the Everything Disc model, and develop methods to deal with difficult situations that can emerge in a workshop or coaching session from our experts.   
Long-term Effects on Your Culture
Beside the Entire DiSC Workplace Facilitation Kit, the training covers other topics. It offers methods for determining a group's particular needs and tailoring the educational process for maximum effect. The end outcome is a culture that is more collaborative and engaged and is conversant in the DiSC language.  
Everyone can benefit from DiSC Certification by gaining knowledge and expertise in using it for coaching or training purposes. Self-paced learning and one-on-one coaching sessions are both included in our DiSC Certification course. Its design guarantees that everyone will have adequate time to do the coursework without compromising their capacity to comprehend and remember the material.   
This course is for you if you work as a consultant, coach, human resources or learning & development professional. But if you're a team leader searching for a DiSC Certification Program, have a peek at what we have to offer.  
For in-house facilitators who scale and tailor the Everything Disc Workplace learning experience within their own firm, the Everything Disc Workplace Certification is available. This intensive training provides tactics for delivering a personalized learning experience, insights for managing tricky classroom situations, and entertaining information on the DiSC model's fundamentals.  
It also boosts facilitator confidence and competence. Participants will acquire the credentials and know-how required to provide Everything Disc Workplace, as well as the abilities necessary to establish a collaborative, engaged culture that speaks the DiSC language.