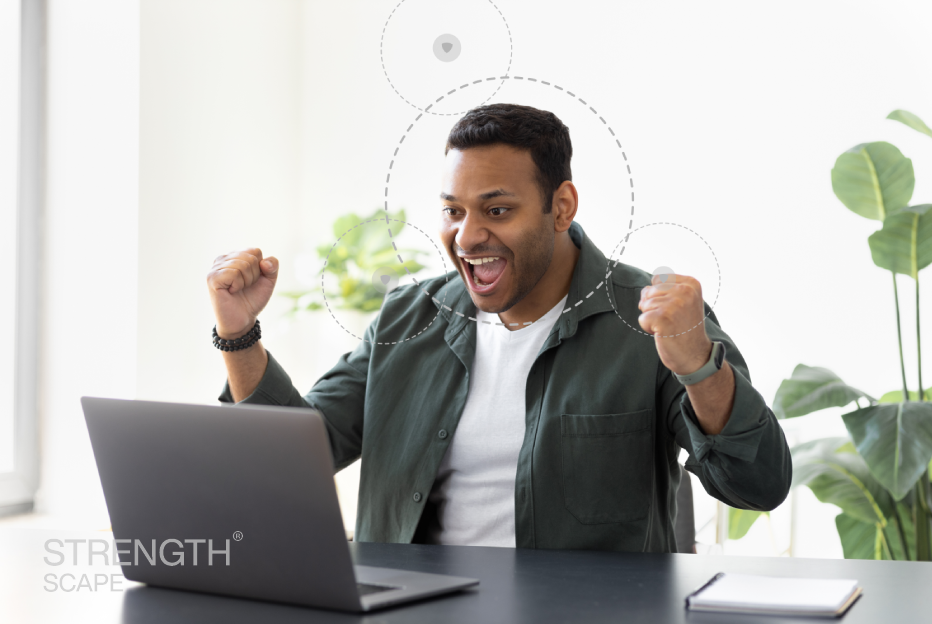 Benefits of Being DiSC Certified
Since the 1920s, Wiley's disc assessments have been used by companies, organizations, trainers, and individuals to gain a better understanding of people. These evaluations are based on observations made over thousands of years of human development. DiSC's simple, straightforward, and understandable guiding principles provide a variety of uses for this behavioral instrument. 
Humans have the capacity to navigate through life by utilizing a variety of emotions, behaviors, and responses. These determine who they truly want or need to be. You can gain a deeper understanding of human motivations by using disc assessments.  
It has been over 100 years since Marston introduced the DiSC model, but the understanding of it continues to evolve. With each decade that has passed since Marston, new insight has been gained into what DiSC represents, and, along the way, new advances have been applied to the model. Throughout the future and into the present, DiSC will continue to evolve in order to meet the interpersonal demands of the global workplace.  
The benefits of a DiSC certification include:
Confidence and competence to implement

disc assessments

in any training, coaching or organizational development scenario in the workplace

Knowledge of the DiSC and DiSC theory's background

A grasp of personality and situational behavior

The capacity to identify and comprehend personality and behavioral styles

Trainers enhance social intelligence

Increase team cohesion

The capacity to effectively interpret

disc assessments

and profiles and provide insightful comments

Practice using the abilities in a professional setting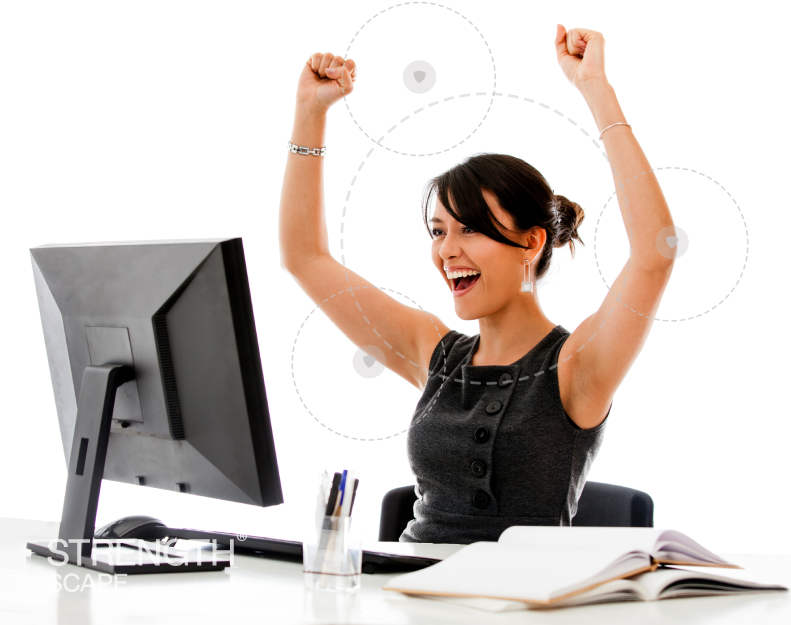 DiSC for L&OD Professionals
Accelerate employee development by applying the world's leading personal development tool.
Employers have always found it difficult to boost performance and exceed talent expectations. L&OD professionals can target development needs for particular job profiles, such as leadership, people managers, and individual contributors. They can match people's behavioral priorities to the roles, and enhance employee motivation and engagement. They can also develop job-specific competencies, promote core values and encourage managers to coach and engage employees. This can be done by applying disc assessments and profiles to role-specific training and development initiatives.  
To effectively manage performance, one must be aware of what drives people and incorporate that knowledge into learning systems.
Businesses are finding it more and harder to discover new talent as the global financial climate becomes unfriendly. It is therefore crucial to retain and grow the human resources who have already demonstrated their worth. Businesses must reward individual accomplishments and inspire employees to work in settings that balance personal and professional goals. This is done while being in line with the organization's plan to enhance retention. The DiSC Trainer Certification program from Strengthscape enables L&OD professionals to comprehend the behavioral preferences of their workforce through various disc assessments. It also helps them understand how to comprehend the motivating factors for every individual. This will help to create learning interventions that promote a positive workplace culture. Attracting and maintaining the greatest personnel is a strategic priority. So, organizations that use psychometric evaluations like disc assessments have a competitive advantage.    
Make personalized programs that are specifically designed to accommodate different learning preferences. 
Individual learning styles, learning cues, and learners' innate approaches to the learning process should all receive undivided attention. This is essential in order to maximize engagement throughout learning sessions. Talent management specialists can match organizational objectives to specific employee goals and expectations. This can be done by acquiring knowledge into a person's behavioral preferences. Talent development specialists can multiply the return on investment by building programs to accommodate individual learning preferences. The Everything DiSC series of disc assessments elevate learning to a higher plane, helping it resonate with the learner and resulting in extremely effective learning experiences.  
Use off the shelf DiSC facilitation kits to roll out high volume training programs. 
Our DiSC Trainer Certification Program offers application-specific suggestions on how to use the facilitation kits. So, you can quickly and affordably roll out large-scale training programs. Everything needed to run the most effective DiSC certification program sessions is included in the facilitation kits. These kits include videos, PowerPoint presentations, disc assessments, games, a trainer's manual, learning guides, and trainee handouts. The material has alternatives for customized branding and logo customization.  
For Executive and Life Coaches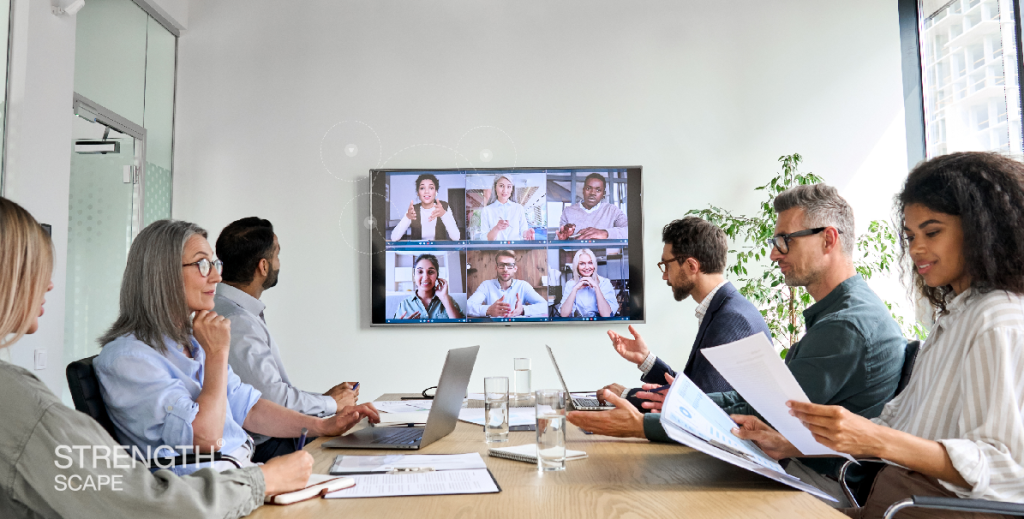 Before achieving professional success, coaches from all over the world must demonstrate their proficiency in coaching methodology, theory, and practice. Being knowledgeable and competent is no longer enough with the growing number of coaches. One technique to maintain high standards in a coaching session is to use role-specific disc assessments like Everything DiSC Work of Leaders and Everything DiSC Management.  
Create coaching plans based on the coachee's preferred learning methods  
The purpose of coaching is to help the coachee become self-driven and capable of making wise judgments and acting with discretion. To accomplish this, the coach must command the coachee's complete attention. Executive and life coaches can create coaching plans that are based on the behavioral preferences of their clients. Thanks to the DiSC Trainer Certification, which educates trainees on how to use the disc assessments and support tools. Because of this, coaching is rewarding for both the coach and the coached. Coaches can practice designing a learning journey based on a personal DiSC profile with the support of our certification.  
The disc assessments, which are well-known for being trustworthy and have been statistically tested, provide objectivity in behavioral spotting. 
Implicit trust between the coach and the coachee is the foundation of excellent coaching. Hence, it is crucial that the coachee has complete faith in the coach's judgment. This will strengthen their knowledge and dispel any mistrust they may feel. The tool's objectivity eliminates any inhibitions the partners may have by reducing the impact of the past, presumptions, or expectations. The DiSC Trainer Certification educates life and executive coaches on the use of disc assessments to promote honest dialogues that offer plenty of support and frank, useful suggestions.   
Role-specific feedback given during coaching enables the coach to prioritize requirements and offer distinct, doable areas for progress. 
The Everything DiSC suite adapts a person's DiSC behavioral preferences to certain roles; as a result, the inputs and individualized methods are pertinent to the work role's context. Every coach needs the feedback and insights that these reports offer in order to deliver coaching action points without raising the emotional content or misrepresenting the goal. They are tailored to the dynamics of the corporate world. The DiSC Trainer Certification program examines how various Everything disc assessments may be used to provide tailored coaching strategies at your place of business.  
Increase the effectiveness of group coaching programs by using reports on group culture. 
Understanding and contrasting the beliefs, attitudes, and values that each member of the group holds in order to assess the impact each one has on the dynamics and culture of the group is the toughest obstacle in group coaching. Comparison between two or more such groups is significantly more difficult. The DiSC Trainer Certification Program provides feedback on a variety of disc assessments and group reports, including Team Dimensions Profile, Team View, and Group Culture Report. As a result, group coaching becomes a quick and easy process with ready-made comparisons at the coach's disposal. 
For Behavioral and Soft Skill Trainers
Strengthscape games with the DiSC Facilitation kit can enhance your training initiatives. 
The greatest benefit for independent contractors and corporate trainers is that they develop a deeper understanding of how to create and deliver disc assessments and design programs. In addition, our comprehensive Trainer's Login offers a number of games and exercises that may be incorporated into any DiSC training session. Wiley's Training Kits are attractively discounted for Strengthscape's Certified DiSC Trainers as well. These facilitation kits add premium PowerPoints, videos, and handouts to training sessions.   
By becoming certified in the widely used disc assessments tools, you can push the limits of training.  
For trainers who want to expand their training programs internationally, the DiSC Trainer certification is unquestionably a resume builder. The DiSC Classic Evaluation, which is offered in more than 30 languages, is a widely used and accepted assessment, making it the number one choice among top businesses worldwide. When it comes to finding training opportunities, the DiSC Trainer Certification ensures that you will have an advantage over the competitors. Trainers who have earned this qualification are authorized to administer disc assessments anywhere in the globe. Our accreditation has been hailed by many independent trainers as the ideal platform for expanding their reach. 
Through a deeper comprehension of the nuances of human behavior, instructors can tailor facilitation to the learner's natural learning style. 
A trainer must have a thorough understanding of the trainee's professional skill set and knowledge in order to enhance it. It is simpler to overcome learning resistance and to actively engage the learner when the trainer is prepared to give customized training programs based on the preferred or natural learning style of the trainee. Participants in the DiSC Trainer Certification program attest to being confident in their ability to comprehend and interpret behavior.   
Create long-lasting client relationships and strengthen your brand with effective follow-up procedures.  
A round-the-clock mechanism for generating profiles on demand is provided by the EPIC System, which is included with Strengthscape's DiSC Trainer Certification. This mechanism ensures that the trainer has complete control over the administration of disc assessments and profiles, and management of the follow-up engagement. The generated individual reports can be compared to one another and utilized to forecast the culture of the organizations that individuals are a part of. The reports produced by the EPIC system can include your personalized branding, including a logo, assisting the trainer in creating their own brands. Trainers using EPIC Accounts also have the option to make sub-accounts for more extensive clientele.  
For People Managers
To better manage your team, get to know them well. 
Managers struggle to control the individuals they work with because they don't give each team member's behavioral type the consideration it requires. Managers must be able to comprehend the "how" and "why" of interactions in the workplace if they are to choreograph those interactions. Learning to recognize various DiSC Behavioral styles is the main goal of the DiSC Certification program. Once a people manager masters this, influencing and managing people come more naturally to them.  
Discover how to use DiSC to create objective performance management systems. 
The development of unbiased and objective performance management systems is essential for employee retention. The currency of performance management is feedback. The DiSC Trainer Certification Program offers precise instructions on how to apply disc assessments to develop objective feedback and appraisal systems in a business. The course focuses on gaining a knowledge of how comparison reports, which enable highly objective one-to-one comparisons, and group culture reports, which compare groups, can be applied. As part of mentoring sessions aimed at enhancing a person's performance at work, input is also given on whether a person fits a role and how to provide specific tips.  
Learn how to use DiSC tools to improve teamwork both within and between teams. 
The balance between enhancing individual achievement and collective performance is frequently unsteady in management. In the modern workplace, managers and staff are both judged on how well their contributions advance or fulfill the team goals or organizational objectives. Managers' leadership, as the ship's captain, has a big impact on how the team works together and contributes beyond individual objectives. 
The DiSC Trainer Certification examines the application of DiSC methods to create cohesive teams that score highly in terms of commitment, trust, and responsibility. They are also briefed on additional tools, such as the Team Dimensions profile or the Five Behaviors of a Cohesive Team, which are Everything disc assessments that primarily concentrate on team development. The trainer login, provided complimentary to Strengthscape's Certified DiSC Trainers, has an extensive library of games and activities for team building.  
Master the art of effective delegation. 
According to studies, when given work they excel in, people show better levels of initiative, accountability, and commitment. A people manager, however, cannot foresee what each team member naturally excels at or likes working on. The DiSC Trainer Certification includes lessons on identifying behavioral types and using them to comprehend the kinds of positions that people may actually flourish in. The same logic may be used to understand how people approach their work and navigate it in order to accomplish their goals. The DiSC Trainer Certification also offers tips on how to group people into teams they can work well with using the information from disc assessments.  
For Sales People
Salespeople frequently lack effective methods for establishing relationships with customers. The Everything DiSC Sales profile aids salespeople in identifying and adapting their message to bypass the customer's mental filter. 
By understanding your customer's preferred buying style, you can craft the ideal sales pitch. 
A successful sales pitch is always a two-way conversation rather than a monologue. It's crucial for a salesperson to comprehend the customer before engaging them in conversation. The Everything DiSC Sales Profile can be used to determine a customer's buying style and how to use that information to create the best sales pitch with the least amount of preparation required.   
Use Customer Interaction Mapping to increase the effectiveness of sales conversations and capture the buyer's attention. 
The customer of today has little time to squander on pointless sales speak or become overwhelmed by information. A straightforward three-step process is used by the Everything DiSC Sales Profile's Customer Interaction Mapping Feature to comprehend customers and create interactions that are specifically tailored to meet their needs. By identifying their precise needs and creating value-added proposals for them, sales professionals with the DiSC Trainer Certification will be able to engage customers. The secret is to interact with customers while keeping in mind their top behavioral priorities.   
Become an expert at asking the correct questions to start and maintain conversations with customers through disc assessments. 
Today's sales have returned to the basics, such as fulfilling an existing need or fixing a problem. But every salesperson should be able to strike a balance between asking and telling in order to understand what the issue or need is. The exercises and games in the DiSC Trainer Certification Program are all focused on the art of questioning, active listening, and individualized communication, utilizing the DiSC behavioral model as a guide. Participating in the DiSC Trainer Certification could provide salespeople access to communication channels they never had before.  
It is not necessary to be certified to administer or interpret DiSC. However, obtaining certified as a Certified DiSC Trainer may be quite advantageous for a number of reasons. This is particularly helpful if you are a HR professional, coach, or consultant who deals with numerous staff members. The bottom line: certification will assist guide you in becoming an expert in giving disc assessments. It will also help you to better analyze and implement a wide array of DiSC reports and profiles. This is applicable in business, coaching, and consulting situations.