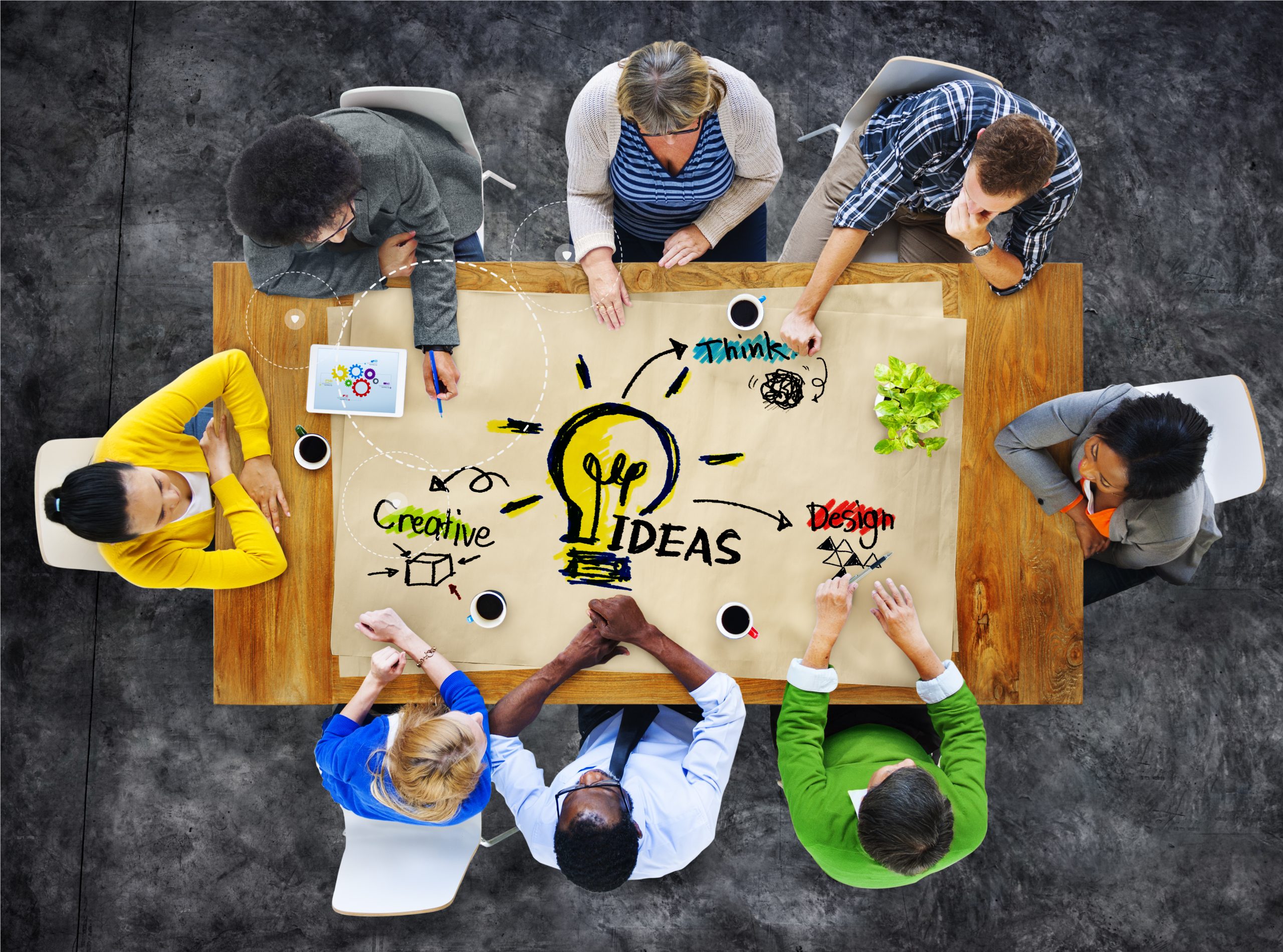 Process & Importance of Strategic Planning
Strategic planning is the ongoing process of utilizing available knowledge to make decisions about the future direction of a business. A strategic planning process enables organizations to identify priorities, allocate resources, align leaders and employees around goals, and ensure those goals are supported by data and analysis. Nonetheless, developing a company culture that values and executes an annual planning, budgeting, and forecasting process is difficult for management because effective business strategic planning requires time, effort, and constant reassessment. However, an annual strategic planning process and a performance management system are very powerful tools for guiding an organization to success and using them diligently will result in above-average results.  
The organization's strategy serves as an operational guide to achieve its goals by collecting and making actionable financial data, business analytics, competitive information, management, employee, and customer sentiments. The strategic plan will align the company's stakeholders, leaders, and employees, in addition to creating an operational guide for the company. The development of a strategic plan and its implementation will instill a strong sense of purpose throughout the organization. Furthermore, the business strategic planning process will make employees aware of the company's goals, how and why those goals were chosen, and what actions the employees can take to assist the company in meeting those goals.  
Process of Business Strategic Planning
Every business should have a strategic plan, but the number of companies that try to operate without one (or at least one that is clearly communicated) may surprise you. Because so many businesses fall short in these areas, strategic planning can help you get ahead of the competition. In this article, we will describe the strategic planning process and the steps involved.  
What is the Business Strategic Planning Process?
In its most basic form, the strategic planning process is the method by which organizations develop plans to achieve overall, long-term goals. This is not the same as project planning, which is used to scope and assign tasks for individual projects, or strategy mapping, which helps you determine your mission, vision, and goals. The business strategic planning process is broad—it assists you in developing a roadmap for which strategic objectives you should work to achieve, and which initiatives will be less beneficial to the business. 
Before you begin the strategic planning process, it is critical to establish some ground rules to ensure the success of both you and your organization.   
Establish your strategic position.
This preparation phase lays the groundwork for all subsequent work. You must first figure out where you are, where you need to go, and how you are going to get there. Involve the appropriate stakeholders from the start, taking both internal and external sources into account. Identify key strategic issues by speaking with company executives, collecting customer feedback, and gathering industry and market data. This will give you a clear picture of your market position as well as insight into your customers.  
It's also a good idea to go over – or create if you don't already have them – your company's mission and vision statements to give yourself and your team a clear picture of what success looks like for your company. Furthermore, review your company's core values to remind yourself of how you intend to achieve these objectives. 
To begin, use industry and market data to identify the issues that must be addressed, such as customer insights and current/future demand. Document your company's internal strengths and weaknesses, as well as external opportunities (ways your company can grow to meet market demands) and threats (your competition).  
Make a SWOT analysis as a starting point for your investigation. You can quickly categorize your findings as Strengths, Weaknesses, Opportunities, and Threats using input from executives, customers, and external market data (SWOT).  
PEST analysis is a form of SWOT analysis. PEST, which stands for Political, Economic, Socio-cultural, and Technological, is a strategic tool for identifying threats and opportunities in your business.  
As you synthesize this data, the unique strategic position of your market will become clear, and you'll be able to begin solidifying a few key business strategic planning objectives. These objectives are frequently established with a three- to five-year time frame in mind.  
Prioritize your objectives
After determining your current market position, set goals and objectives to help you get there. Your objectives should be in line with your company's mission and vision.  
Prioritize your goals by asking important questions like: Which of these initiatives will have the most impact on achieving our company's mission/vision and improving our market position?

 

What are the most important types of impact (for example, customer acquisition vs. revenue)?

 

What will the competition say?

 

Which initiatives are the most pressing?

 

What will I need to do to achieve the organizational objectives?

 

How will we track our progress and determine whether we meet our objectives? 

 
To assist you in reaching your long-term business strategic planning goals and initiatives outlined in step one, objectives should be distinct and measurable. Potential goals include updating website content, increasing email open rates, and generating new leads.  
Develop a plan
It is now time to develop a plan to achieve your business strategic planning objectives. This step entails determining the tactics required to achieve your goals, creating a timeline, and clearly communicating responsibilities. 
Strategy mapping is a powerful tool for visualizing your entire plan. Strategy maps, which work from the top down, make it easy to see business processes and identify areas for improvement.  
Execute and manage the plan
You are now prepared to put your strategy into action. To begin, share pertinent documentation with the organization in order to communicate the plan. The real work begins then. 
You can turn your overall business strategic planning goal into a concrete plan by mapping your processes. Dashboards with key performance indicators (KPIs) can be used to clearly communicate team responsibilities. This method illustrates the completion process and ownership at each stage. To ensure you're on track, schedule regular check-ins with individual contributors and their managers.  
Review and revise the plan
The plan's final stage, review and revise, allows you to reevaluate your priorities and course-correct based on past successes or failures. 
Determine which KPIs your team has met and how you can continue to meet them on a quarterly basis, adapting your plan as needed. It is critical to reevaluate your priorities and strategic position on an annual basis to ensure that you remain on track for long-term success. 
Track your progress with balanced scorecards to gain a comprehensive understanding of your company's performance and to implement business strategic planning goals. Your mission and vision may need to change over time; an annual evaluation is a good time to consider those changes, prepare a new plan, and implement it again.  
You will begin to see measurable progress toward achieving your company's vision as you continue to implement the strategic planning process, repeating each step on a regular basis. 
Instead of constantly putting out fires, reacting to the competition, or focusing on the latest hot-button initiative, you'll be able to keep a long-term perspective and make decisions that will keep you on track for years to come.  
The Importance of Business Strategic Planning in an Organization
A strategic plan outlines the future direction of your company. It describes your company's goals and why they are important. The strategic planning process also aids you in identifying opportunities for performance improvement. It could, for example, spark ideas for reorganizing your organization to maximize its potential. As your company grows, a well-designed strategic plan will dictate how you respond to opportunities and challenges of every color, shape, and size.  
Business Strategic Planning is Itself a Business Growth Strategy
Of course, before you can respond, you must first recognize the opportunities. The strategic planning process illuminates the path for business owners, and it's easy to see why. When combined with an honest assessment of an organization's strengths and weaknesses, a clear set of goals reveals what's important, relevant, and actionable in your environment.  
Every business owner must be able to make these distinctions because the business landscape is changing faster than ever before. Every business is affected differently by new government regulations, changing workforce demographics, advancing technology, and economic uncertainty. 
A strategic plan allows you to contextualize these business challenges. It provides you with the foresight required to approach them in a coordinated manner. You'll have a better understanding of how a particular problem affects your business, making it easier to take control of your own future.  
So, what kinds of business challenges will business strategic planning help you overcome? Whatever the situation, your plan will help. Examples of obstacles or opportunities that strategic planning can help you respond to more easily include: 
Responding to a competitor's launch of a new product

A technological upgrade for your manufacturing floor

Managing a new customer base's request

Increasing your workforce's technical capabilities
However, your strategic plan is more than just a lens through which to view the world. It does more than simply direct your attention. It is also necessary for communicating your vision to investors, managers, and employees, as it depicts the process by which that vision will be realized. During the business strategic planning process, you will create a written document that clearly details your company's future and goals. Your business partners will not be confused about where they fit in or how they can help you achieve your vision. Everyone is on the same page thanks to the business strategic planning process.  
Remember that a plan of action that only exists in your head may work for a short time, but running your own business requires collaboration with others. You'll have to do it if you want to see your business grow, and as you grow, you'll have to do it more and more.  
How can Business Strategic Planning Benefit an Organization?
Provides all teams with a sense of direction 
It is critical for management and company employees to understand the importance of strategic planning and to implement the actions recommended by that planning. With increased work pressures and the need to meet customer demands and strict deadlines, the company frequently loses its responsibility and drifts away from real goals and targets. 
Furthermore, by incorporating the strategic planning aspect, each team member gains a sense of direction and knows where to go with a well-structured plan in mind. A long-term vision is absolutely necessary for the organization to grow in the market.  
 Market competitive advantage 
A company with a strategy and an action plan achieves its goals and objectives ahead of its competitors in the market, gaining a competitive advantage. Business strategic planning entails researching market conditions, researching competitors' next moves, developing innovative product ideas, and ensuring customer satisfaction. 
As previously discussed, the company creates products and services that highlight aspects of innovation by understanding the importance of strategic planning and adhering to it. 
In addition to business strategic planning and the contributions of the internal team, external parties, and specialists, the company plans the offer strategy, which will undoubtedly increase sales, profit margins, and brand value.  
Make the company proactive by nature 
Recognizing the significance of strategic planning allows the organization to be more proactive, rather than reactive, in achieving goals and objectives. 
Although problems and issues will arise despite the achievement of all short and long term goals, if the company follows the fundamentals of business strategic planning, it becomes more proactive in predicting the problems that will arise.  
Increases productivity and operational efficiency 
With the right strategy and plan, the entire company's productivity and operational efficiency levels increase. The team is familiar with and understands all tasks, as well as how to complete them in the most efficient and effective manner. 
A well-crafted strategic plan serves as a road map for the company to achieve its goals. It also contributes to maintaining harmony among members and departments, as well as a positive and healthy work environment.  
Keeps employees motivated 
As previously stated, business strategic planning provides the company with a sense of direction, and employees are well aware and informed about how to achieve the assigned short and long term goals. And when they are assigned tasks and responsibilities based on their knowledge and professional qualifications, along with appropriate rewards, they are highly motivated to perform well.  
Attracts financial investors 
In order to expand its business and provide customers with an innovative range of products and services, the company continues to require investments and financial funds from third parties such as banks, private equity, and investors.  
All commercial and sector domains must collaborate with the risk factor in question. However, if the company recognizes and adheres to the importance of business strategic planning and ensures that each movement comprehends the nuances and intricacies, the risk factor is minimal. 
Leaders of businesses must become experts at analyzing and comprehending data, developing annual strategic plans based on that data, and effectively administering those plans to achieve their goals in today's complex business environment. It is critical for a company to understand and implement business strategic planning in order for it to grow and expand its operations. The best way to ensure your company's success is to plan. It may appear strange and difficult at first, but with practice, you will be able to steer your company in the right direction.