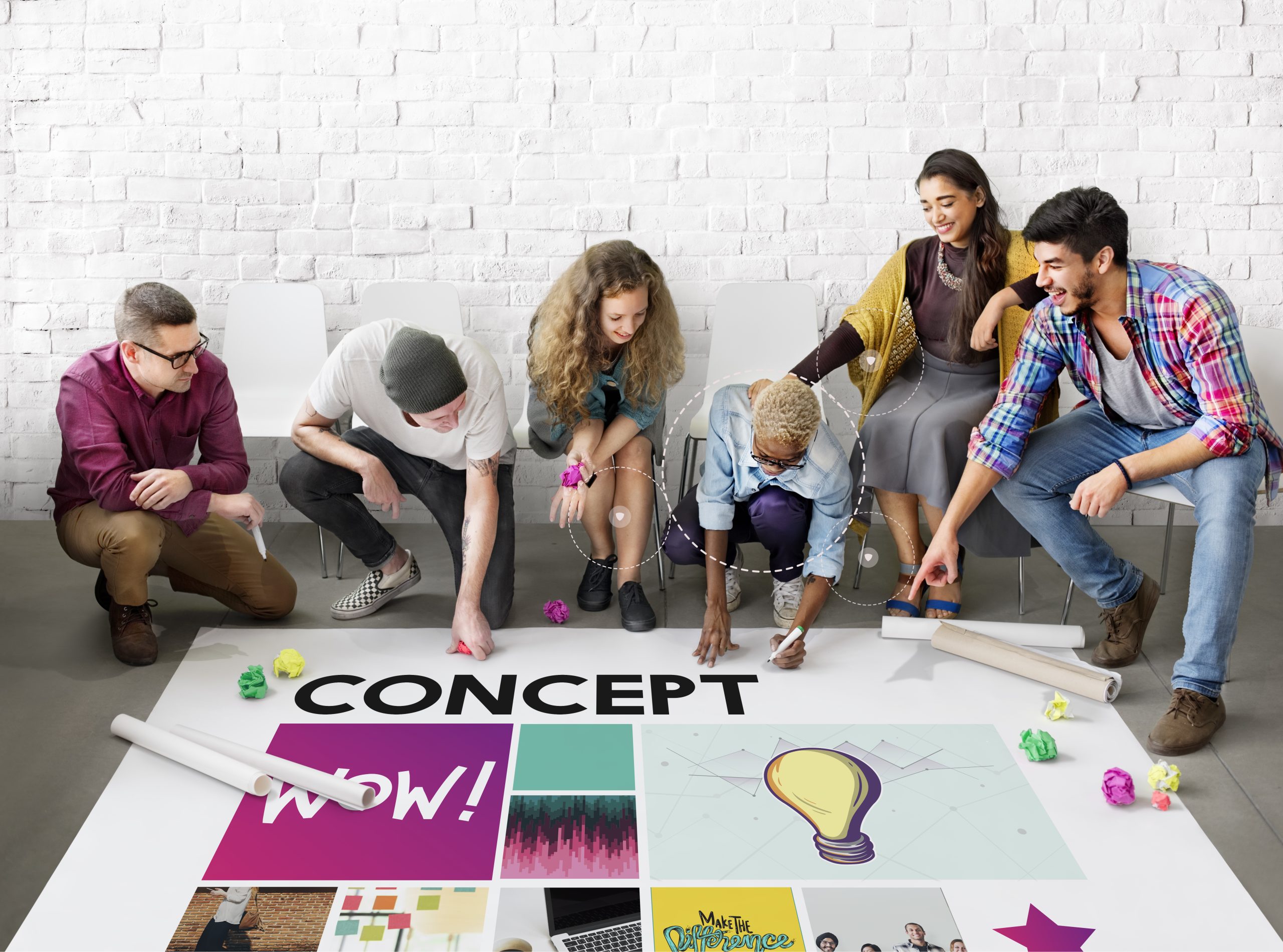 Leadership Alignment to Organizational Goals
HOW ALIGNED IS YOUR LEADERSHIP TEAM TO THE ORGANIZATIONAL VISION?
Strategic planning is a process in which an organization's leadership team identifies their goals and objectives, and crafts a vision for the future. The process includes mentioning the steps and strategies needed to realize the organization's vision and achieve its goals over time.  
Strategic planning for business is used to prioritize efforts, effectively allocate resources, align the leadership team and the employees on the organization's goals, and ensure those goals are backed by data and sound reasoning.  
Strategic planning for business is all about creating a strategy that touches every employee and serves as an inspiration for them to reach their company's goals. The creation of a unified, forward-looking vision by strategic planning can help your business and its leaders work together. You can promote responsibility inside your organization by making everyone aware of the company's goals, how and why those goals were selected, and what concrete activities can be taken to assist accomplish them.   
Good strategic planning for business means making revisions to the plan and adapting it to changing business situations. Having a strategic plan in place can enable you to take actionable steps and track progress toward goals. But it is equally important to track the vision and keep making modifications to suit it to current requirements of the business economy. It is important that the leadership team and the organization is on the same page when modifications are made so that everyone can make collective and targeted efforts towards achieving the goals. 
The main goal of strategic planning for business is to transform an organization from its current state to its desired state through a series of targeted business actions.  
Importance of Aligning the Leadership Team for Effective Strategic Planning for Business
The key to accelerated growth and a catalyst for speed are organizational alignment. Additionally, highly aligned organizations do much better than their non-aligned counterparts in terms of employee engagement, customer satisfaction, and staff retention.  
When an organization is aligned, there is a common understanding of the organization's purpose as well as the plans, objectives, and methods that will ensure its success. Organizational alignment gives the organization a boost, encourages action, and gives individuals the confidence to work together to achieve a common objective. Additionally, when there is alignment, people not only trust one another to make the right judgments, but they also have the autonomy to do it on their own. 
Alignment is at the heart of so many aspects that affect how successfully strategic planning for business is carried out. Is everyone on the same page, in agreement, and striving to achieve the same goal? If the teams inside the organization are not concentrated on what is strategically significant, no strategy will work. It takes a team to carry out a strategy, but if those people are pushing in various ways, you'll never get where you want to go. 
Need for Trust in Leadership Alignment
Organizations must concentrate on alignment at every level if they want to prosper in the ambiguous and rapidly changing environment of today and achieve effective strategic planning for business. However, it is simpler said than done. The idea that leaders can compel alignment through control is a frequent one. But nothing could be further from the truth. In actuality, trust is essential for alignment to occur. 
Alignment and trust have a strong relationship. Alignment will suffer when trust is low, and vice versa. Even while many teams think they are working well together, their work is less effective and can lead to significant levels of burnout when there isn't trust and alignment. 
Work that is relevant and successful will result from team collaboration if you are on the same page and have faith in your group. Your leadership team needs to concentrate on six key areas of alignment if it wants to be successful: 
Purpose: Why we're here

 

Values: What we stand for 

 

Vision: Where we're going 

 

Goals: What we want to accomplish

 

Priorities: Where we need to focus 

 

Roles: Who is accountable for what 

 
All team members are more likely to be dedicated to carrying out their duties if they are all clear on what they are doing and why they are doing it to achieve effective strategic planning for business. 
Collaboration enables firms to produce better ideas, become more efficient, distribute workload, take quicker choices, and foster greater levels of trust. 
For effective strategic planning for business, leadership alignment is essential. Relationships grow farther apart when trust wanes, frequently resulting in conflict and burnout. In order to realize their shared vision, an engaged and committed team has to have a high level of trust. Team members must feel confident in both their leader and one another.  
How do you Align the Leadership Team to the Organization's Vision?
So where do you begin when it comes to getting everyone on board with your plan? You begin at the top, is the response. No one else will be in alignment if your leadership team isn't. It's imperative to wait until you are certain that all of your leaders are on board before distributing your thoughts on the strategic planning for business throughout the company. 
Establish alignment on the "why" behind the organization.
Organizations devote a lot of time to explaining what they plan to do and how they want to do it, but very little to explaining the WHY behind the what and how. Senior executives rarely have a focused response when I ask them this question; instead, they frequently float back to some aspect of what they do, their basic values, and the reasons why their workers report to work every day.  
It is challenging to create and maintain a fantastic corporate culture without first figuring out the "why." a setting intended to engrain particular values that motivate behavior and produce desired outcomes. However, the "why" must be agreed upon and should be expressed in some way in the declaration of cultural values for the organization. Employees will soon receive conflicting messages and begin to lose faith in the mission if everyone is not completely on the same page. Hence, explaining the why is essential for effective strategic planning for business.  
Define the culture necessary to support the "why."
A leadership team must use the "why" as the cornerstone for all choices linked to creating the company culture once it has been clarified and accepted. Leaders need to design situations that reinforce cultural values. And in order to attain particular goals, team members must be motivated by these ideas to act decisively and pro-actively. 
Flush Out the Doubts
Hopefully, the key players in your strategic planning for business have been members of your leadership team. These senior executives will have participated in the strategy meetings, conducted the analysis, and be making the strategic decisions. It's crucial to remember that just because they are involved doesn't mean they will agree, back you fully, or be on the same page.  
Don't undervalue people's desire to avoid "rocking the boat," the urge to hold back on raising minor concerns because lunch is almost here or everyone is worn out from a long meeting, or the propensity to wonder if your worries are valid if no one else has. People may hold onto their worries and doubts for a variety of reasons, but you can be sure that they will slowly fester and eventually threaten the leadership team's alignment. 
Thus, in order to achieve true alignment around the strategy, you should face these possibilities head-on and hold a separate and explicit session toward the end of the process for strategic planning for business, when you feel close to having a final strategy plan, that is all about airing any doubts, differences in opinions, or belief in how achievable everything is. Make everyone's presumptions clear and make an effort to weed out differing interpretations.  
Ask each leader to provide a personal description of the vision, goals, and objectives at each level of the strategy. Ask them to describe what each stage of success would entail. This should make it easier for you to understand how each leader disrupted the strategic planning for business and will draw attention to any discrepancies that can then be resolved. 
Ask each individual to name a certain number of issues after that. Let them know in advance that they must do this so they have time to prepare. Ask the team to deliberately be contrarian, play the devil's advocate, and try to uncover at least one element that might need further scrutiny even if they are entirely confident in the strategic planning for business. 
Create a system for feedback outside of the team meeting in addition to this face-to-face meeting. Make sure everyone has had enough time to adequately analyze the idea and reflect on it. Be aware that some people process ideas better alone, at different times of the day, and that they might require that alone to come to a genuine understanding of the plan.  
After that, give them a chance to submit any comments, worries, queries, or difficulties so you may discuss them as a group. You can be sure you've covered everyone's preferred method of communication by providing both a face-to-face session to voice doubts or concerns and the option to submit issues in writing.  
Establish a Strong Sense of Shared Ownership
It's critical that the other members of the c-suite feel just as accountable for the strategic planning for business as you do, whether you are the CEO or the CSO. It can be particularly difficult to instill this shared sense of ownership throughout the whole leadership team if you're the only one with that title! However, it's essential that you avoid getting the impression that the plan is all about you and that the other leaders should concentrate on their own divisions or tasks. You won't ever build alignment within the leadership team if it seems like a big pat on the back for you and you alone would accompany strategic achievement. 
Make sure that each member of the leadership team believes they are jointly responsible for the strategic planning for business with their fellow teammates. Without this sense of ownership, it will be difficult to achieve meaningful consensus and alignment because people won't voice their concerns because it is not their primary concern. They simply won't focus on it with their teams the way they would if they were fully on board, invested, and committed. 
Assigning responsibility for key aspects of the strategic planning for business to specific members of the leadership team is one approach to do this, in addition to conducting a supportive, collaborative strategic planning process. The top leadership should ideally assign a single, responsible owner to each strategic objective. Certainly, at the level of aims, if not at the objective level. Having one clear owner will guarantee that there is a definite point of contact should any crossing concerns develop, even if other leaders will definitely contribute and their teams will collaborate. Each leader will be aware of who "owns" each component of the plan, thus they ought to be consulted or alerted if there are any apparent conflicts or overlaps. 

Bond as a Team
Focusing on creating a strong team bond is another strategy for supporting the development of a sense of team ownership and achieving effective strategic planning for business. Each leader oversees a team inside their division or department, and it's possible that it is where they feel a greater connection. A leadership team needs to have a connection to its fellow leaders and regard that group as a team rather than a collection of leaders of other teams gathered around a table in order to feel like a true team that has formed a strategy together and is equally dedicated to it. They must firmly believe they are a member of this team, just as they are a member of their divisional team. 
Spend some quality time together and engage in some good team cohesion activities to foster a culture of respect and trust. Everyone will feel safe debating, challenging, and supporting one another as a result, which will reduce the likelihood that anyone will leave the group and strike out on their own.  
It is not a need for your leaders to get along, but it really, really helps to implement effective strategic planning for business. Recognizing that each member of the team will have a different personality—which is a good thing—make sure you have a variety of things you can perform as a group so that everyone can unwind in their preferred social environment. Consider the characteristics on the team while choosing a relaxing activity for everyone to participate in.  
Regularly Check-in
Keep your attention on alignment even after you believe that your leadership team is all on the same page and ready for the execution to start. Priorities might change, attention can be lost, and teams can progressively veer off course. Make that you conduct recurring, official alignment check-ins. 
Ask each member of the leadership team to conduct an audit of all the important projects in their area and the contributions each one makes to the strategic planning for business. The leaders will be made aware of how much of what is being done is not in line with the strategy when you present these back to the leadership group. Run these workouts frequently to check your alignment. 
Make sure your continuing team management is well-structured with well-organized meetings, continuous communication, and a method for reporting updates. You may maintain alignment by practicing discipline and organization during all of your leadership team meetings. 
Consistent Reporting
When leaders provide their updates and progress reporting in various formats and ways, it can be very difficult to identify misalignment. You may not be able to fully understand how each leader is aligned with the strategic planning for business and the other leaders if you are trying to make sense of their various reporting strategies. As a result, you should build a routine for providing strategic updates and outcomes reporting. Each member of the leadership team uses the same platform, posts updates there, and makes sure that everyone can access it.  
Concluding it All
Aligning the leadership team with the organization's vision and goal enables organizations to achieve the desired culture and performance, and implement effective strategic planning for business. 
One of the most crucial elements of a business that can aid it in achieving its objectives is the alignment of the leadership team. It is a process that entails understanding what each leader brings to the group and how they may contribute more effectively to the business. It involves bringing leaders' goals, values, and behaviors into alignment to establish a common vision for the future.  
The ability to comprehend one's own strengths and shortcomings as well as what needs to be done to realize one's shared vision is made easier by top management alignment within a business. This fosters effective to implement effective strategic planning for business. It also aids in the understanding of the impact that leaders have on others and how others see them. Aligning the leadership team is also crucial for enhancing cross-functional communication and improved change management. For the leaders to agree on the strategy, technique, goal, and values, they must work together. 
A successful leadership team is essential for any organization. It serves as the cornerstone for success and achieving effective strategic planning for business. The right management team and a clear vision are essential for creating a successful business. As a result, decisions may be made more quickly and better relationships can be built with other departments. Leaders will be able to overcome any difficulty when they are united in their mission and working together to achieving effective strategic planning for business.