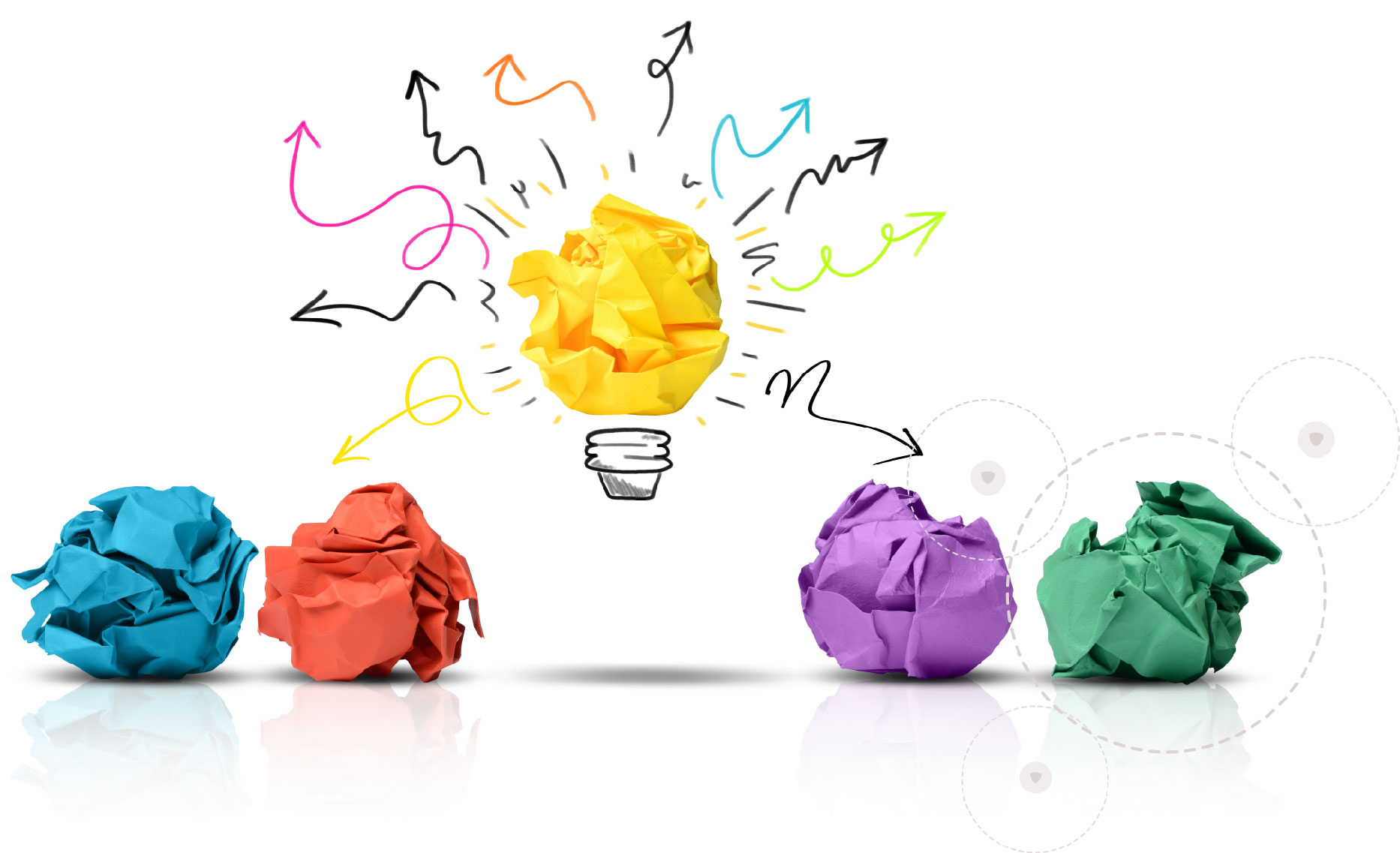 The Concept of Business Strategy Planning
Setting overarching goals for your company and creating a strategy to reach them are the two main objectives of business strategy planning. The aim of strategic planning is to establish your company's overarching goals and create a plan to attain them. Here, we discuss the importance of strategic planning for a business.  
Importance of Business Strategy Planning for Business
If you want to create a plan for business growth, you must obtain a better understanding of how your company operates and where it stands in respect to other businesses in your markets. Start by posing the following three queries to yourself: 
Where is your company right now?

To do this, you must know as much as you can about your business, including how it operates internally, what drives its profitability, and how it compares to competitors. Be realistic, critical, and objective

What direction do you wish to go in?

List your overarching objectives here. Organize your vision, mission, goals, values, strategies, and objectives in a plan. What do you see your business looking like in five or ten years? What do you want to make the focal point of your business and the foundation of your competitive edge? 

 

What steps must you take to get there?

What adjustments will you need to make in order to achieve your strategic goals? How can those modifications be implemented in the most effective way? What adjustments to your company's organization and funding are necessary, and what objectives and due dates do you need to create for yourself and other stakeholders? 

 
Although the second question is fundamental to the process of business strategy planning, it can only be used effectively considering the other two. 
Organizational goals and direction are essential for businesses. This direction is provided by strategic planning. Business strategy planning is essentially a road map for achieving corporate objectives. Without such direction, it is impossible to determine if a company is on track to meet its objectives.  
Models of Business Strategy Planning
Some models of business strategy planning are:  
The Balanced Scorecard 
One of the most well-known strategic planning models is the balanced scorecard, which was created to give managers a thorough perspective of the operations of their firms within constrained timeframes. In order to provide useful information about how a firm has done in the past, is performing now, and is likely to perform in the future, it considers both financial and operational data. 
The four concerns that are addressed by the approach are time, quality, performance and service, and cost. These elements add up to four distinct benchmarks for setting goals and evaluating performance: 
Consumer perceptions of your company

 

How to enhance your internal processes, under "Internal Process"

 

Organizational Capacity: How to Expand, Modify, and Advance

 

Financial: The likelihood of your success

 
These four areas can help you develop more deliberate, targeted goals and the best measures to monitor them. Yet in the end, it's up to you the factors you decide to focus on and gauge. There is no comprehensive list; they will vary from organization to organization.  
Objectives and Key Results
This strategy is focused on converting overarching organizational goals into objectives and monitoring their primary outcomes, as its name suggests. The framework is based on establishing three to five realistic goals and the three to five outcomes that should arise from each. After those are established, you design initiatives around their outcomes. 
You choose the best measures for gauging their accomplishment after you've identified those reference points. After completing the projects inspired by those desired outcomes, you evaluate their success by assigning a score on a range of 0% to 100% or 0 to 1.  
Theory of Change (TOC)
According to the Theory of Change (TOC) model, companies should set long-term objectives and essentially "work backward" to achieve them. While using the technique, you begin by establishing a more comprehensive, long-term aim. 
The next step is to determine the strategies and modifications you need to do in the intermediate term in order to accomplish your target result. Ultimately, you descend a level and develop plans for the numerous immediate adjustments you must make in order to implement the longer-term ones. You must precisely make the following moves: 
Identify your long-term goals

Backward map the preconditions necessary to achieve your goal and explain why they're necessary

Identify your basic assumptions about the situation

Choose the interventions your initiative will implement to help you reach your objectives

Create some metrics to measure how well your initiative is performing

Describe the reasoning behind your endeavor in writing
Organizations interested in undertaking tasks like team building, initiative planning, or action plan development benefit the most from using this planning methodology.  
Hoshin Planning
The Hoshin Planning approach is a procedure that encourages active and transparent communication within a company in an effort to lessen conflict and inefficiency. This idea holds that every employee, regardless of department or degree of seniority, is informed of the company's goals. 
Hoshin Planning is based on the idea that effective communication fosters cohesiveness, but that cohesion requires more than just leadership input. Results from the shop floor up must be communicated to management according to this paradigm. 
In a limited sense, this paradigm's ideal results are also produced by the committee. Hoshin Planning entails managers listening to and taking into account comments from subordinates to develop goals that are acceptable, realistic, and shared by both parties.  
Tools of Business Strategy Planning
To support whichever form of strategic planning you choose to implement, there are extra resources available. These are a few of them:   
SWOT Analysis 
SWOT analysis, which stands for strengths, weaknesses, opportunities, and threats, is a tool for strategic planning. It's used to categorize each of these components considering your company. 
You can identify fresh prospects and the areas of your firm that require improvement using our strategic planning tool. Furthermore, you'll recognize any elements or dangers that could harm your enterprise or achievement.  
Porter's Five Forces
To determine the economic factors affecting your sector and the competitive position of your organization, use Porter's Five Forces as a business strategy planning tool. Among the five forces are:  
Competition in the industry

 

Potential of new entrants into the industry

 

Power of suppliers

 

Power of customers

 

Threat of substitute products

 
PESTLE Analysis
The PESTLE analysis is another effective business strategy planning tool. It stands for: 
P: Political

 

E: Economic

 

S: Social

 

T: Technological

 

L: Legal

 

E: Environmental

 
Each of these elements allows an organization to take stock of the business environment they're operating in, which helps them develop a strategy for success. 
Visioning
Strategic planning employs the goal-setting technique of visioning. It aids in the creation of your organization's long-term goals and vision for the future. 
You and your team may decide the measures you need to take to get where you want to go once you've thought about the goals, you'd like to achieve over the next five years or longer. You can then develop your strategy plan from there. 
VRIO Framework
The VRIO framework is another business strategy planning tool that's used to identify the competitive advantages of your product or service. It's composed of four different elements: 
Value: Does it provide value to customers?

 

Rarity: Do you have control over a rare resource or piece of technology?

 

Imitability: Can it easily be copied by competitors?

 

Organization: Does your business have the operations and systems in place to capitalize on its resources?

 
You may develop a strategic plan that enables you to serve the demands of your customers by examining each of these areas of your company. 
You'll be able to develop a complete and successful strategic plan with these planning tools.  
Process of Business Strategy Planning
A strategic plan enables you to specify and communicate the course that your business will take over the next three to five years. Effective strategic planning outlines the objectives, aims, and steps you'll take to accomplish each objective for your organization. In addition to assisting, you in determining where you need to go, the strategic planning process also allows you to communicate the plan clearly to employees and stakeholders.  
Below we discuss the five stages of effective business strategy planning: 
Step 1: Determine where you are
You must first establish where you are to begin developing a strategy and define your destination. The leadership team should gather a variety of data from various stakeholders, including employees and clients, to do this. Plan to assemble: 
Relevant market and industry information can help identify prospective market opportunities as well as impending dangers

To learn what your consumers want from your business, such as product upgrades or new services, use customer insights

Use a SWOT analysis to evaluate the company's potential, both now and in the future

 

 
Step 2: Identify your goals and objectives
The magic takes place here. Consider your existing position, which is where you are right now, while you construct your approach. Then, get ideas from your original business documents because that is where you want to end up. Take inspiration from the mission and vision statements during this process of business strategy planning to make sure your strategic plan is leading your business in the proper way.  
Step 3: Develop your plan
It's time to start writing now that you are aware of where you are and where you want to go. Your organization-wide plan for the following three to five years will be defined by your plan, which will take into account your position and approach. Despite the fact that you are developing a long-term plan, keep in mind that various components of your strategic plan should be developed as the months and years pass. Based on your SWOT analysis and strategy, you should outline your company's priorities for the following three to five years as you create your strategic plan.  
Step 4: Execute your plan
It's time to execute your plan after all that preparation. Executing a proper process of business strategy planning requires open communication throughout your whole business to ensure that everyone is aware of their roles and how to assess the plan's performance. Map your processes with key performance indicators to determine how well your plan is working.   
Step 5: Revise and restructure as needed
Regularly update your strategy (quarterly and annually). Make sure your shorter-term goals are based on your strategic plan. Likewise, your strategy plan is not fixed in stone. If your business decides to take a different course or make additional investments, you'll probably need to revise the strategy. You'll probably want to adjust your strategic plan as new market possibilities and risks materialize to make sure you're constructing your firm in the most advantageous way for the next several years. 
By allowing you to describe how your business will achieve its mission and vision statements over the following three to five years, the process of business strategy planning can aid in effective goal setting and achievement.  
Benefits of Business Strategy Planning
Your company becomes proactive rather than reactive as a result.
Organizations can foresee the events that are most likely to occur and make the necessary preparations using a strategic plan. Business strategy planning allows businesses to foresee some bad situations before they occur and take the required actions to prevent them. And if something unlucky—whether a minor accident or a major crisis—does occur, you already have plans in place to make sure you can get back on track. 
It fosters a sense of shared accountability.
A strategic plan helps define the direction that an organization must go in and promotes the creation of realistic objectives and goals that are compatible with those goals and the business's vision and mission. But it also promotes a sense of cooperation and shared responsibility. 
The secret to effective business strategy planning is to involve everyone in the plan as early in the planning process as possible, and to include measures and implementation processes that let you keep an eye on the results on a regular basis. When you do this, your goals become steppingstones towards even bigger ones, and everyone understands your broader vision's aspirations and pain points as well as their role in achieving it. 
It improves leadership operational effectiveness.
We must take leadership into account while discussing the value of business strategy planning in a company. When there isn't a clear enough understanding of what change is required where and how difficult that level of change has to be, an organizational vision can struggle to be implemented. We can clearly see the advantages of strategic planning in that situation. A plan gives leaders a road map for coordinating the organization's functional activities to meet predetermined goals in terms of strategic management. 
It regulates expectations and bolsters trust.
A strategic plan improves transparency, which fosters trust and removes ambiguity among important stakeholders as well as within the business. Effective business strategy planning increases team cooperation chances, which is advantageous. Building trust in the organization's general direction through collaboration rather than having fragmented groups is better. Strategic planning frequently involves identifying organizational goals, which aids in establishing expectations across your organization's various departments and enhances the overall efficiency of the business.  
Almost always, when the word "strategy" is used, it is followed by some variation of the word "plan," as in the "strategic planning" process or the finished "strategic plan." Planning is a completely achievable and at ease exercise, thus there is a gentle shift from strategy to planning.  
The idea of business strategy planning initially gained popularity in the 1950s and 1960s and remained popular in business until the 1980s, when it started to wane. Nonetheless, interest in strategic business planning was rekindled in the 1990s, and it still has value in contemporary companies. 
Many businesses use reactive rather than proactive methods as a result of the unstable business climate. Reactive strategies may need a significant time and resource commitment to implement, yet they frequently only work in the short term. Business strategy planning enables organizations to approach proactive planning and issue solutions from a longer-term perspective. They enable a company to act in control rather than merely respond to events.